Who We Are
Qmagic is a brand of CEO Technology / Engineering company.
Qmagic Queue Systems is ideal for banks, telecom service centers, health care centers, immigration offices, government institutions, hospitals, retail uutlets, airlines offices, embassies or any other organization where a heavy queue exists.
Company has following Certificates :
-ISO 9001 Total Quality Management System
-ISO 27001 Information Security Management System ( the one and only in domestic market which proves the secure of your and our clients' and third parties confidential information in European Standarts)
-CE
With partners around wordwide, we are expanding our market, raising total sales volume each and every day. With our name over 30 years of experience and customer based solutions, we are looking to future with more confidence and honor.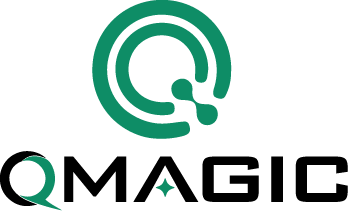 Including  qsystems, customer satisfaction devices and survey devices
12 Engineers, 49 Technical Personnel, 10 Office Personnel, 4 Ancillary Service Personnel
average annual
sales volume
including all GCC
and still counting
Among only a few samples of our references in GCC and domestic market :
UAE Army- General Command of Armed Forces- Abu Dhabi/UAE
UAE – Ministry of Social Affairs – All over UAE
PHCC (Primary Health care Corporation) – 11 Branches – Doha/Qatar
Ministry of Manpower – Oman
King Hamad Hospital – Manama/Bahrain
Bank Albilad – Saudi Arabia
Farwania Hospital-Kuwait City/Kuwait
Al Sabah Hospital Kuwait City/Kuwait
Saudi-German Hospital-Medina/KSA
Islamic University Hospital-Medina/KSA
Al-Ahli Driving Centre- Dubai/UAE
Ajman Government Visa Section – Ajman/UAE
Ajman Government Citizenship Centre-Ajman/UAE